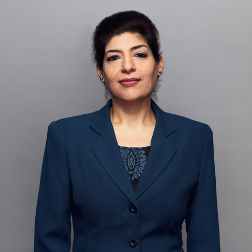 Sabina Mehra
Associate
Sabina is a commercial and property lawyer and has a growing practice in education law at PCL.
Sabina was admitted to practice in 2004 and has practiced in areas such as property, commercial, estate planning, deceased estates, and litigation.  She holds Bachelors Degrees in both Law and Arts and has a Graduate Diploma in Legal Practice from Leo Cussen.
Sabina has experience in commercial law matters including sale and purchase of businesses, franchises, commercial and retail leases and drafting various commercial agreements. As she continues to develop the area of education law at the firm, Sabina has acquired significant experience in dealing with a wide range of complex matters involving various Universities and Schools (government and non-government).
She has helped students, parents and teachers alike across various matters (such as misconduct allegations, fee reduction and refunds, termination of enrolments, bullying, suspension, expulsion etc) and achieved good outcomes for them. She has experience in drafting complaints to the relevant University or school on behalf of her clients, drafting relevant responses and submissions for appeals to outcome of decisions, lodging complaints and initiating investigation with the Ombudsman, the Department of Education, Victorian Institute of Teaching (VIT), Independent Schools Australia (ISA), drafting appeals to VCAA for any rejections to applications by the VCE student, advice on various VCE related issues (during COVID-19).
Sabina is passionate about providing high quality advice to her clients to achieve the best outcome for them. She is committed to establishing and building firm relationships with her clients and focussed on exceeding client expectations. She brings across her personal experience as a parent, along with reason and logic through her professional skills when providing pragmatic advice to her Education Law clients. She is skilled in quickly getting to the core of an issue and determining the most effective resolution strategy for her clients.
Sabina continues to be part of various organisations committed to assisting women from disadvantaged backgrounds in domestic violence matters. On a personal level, Sabina enjoys playing the piano and listening to classical music.